Books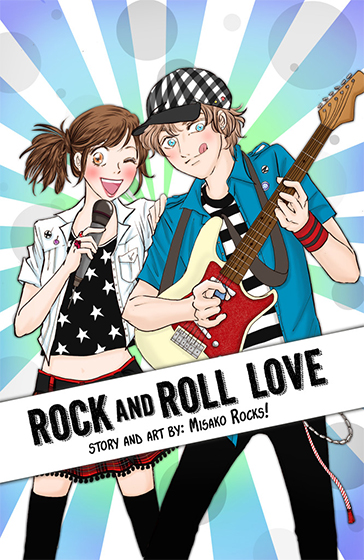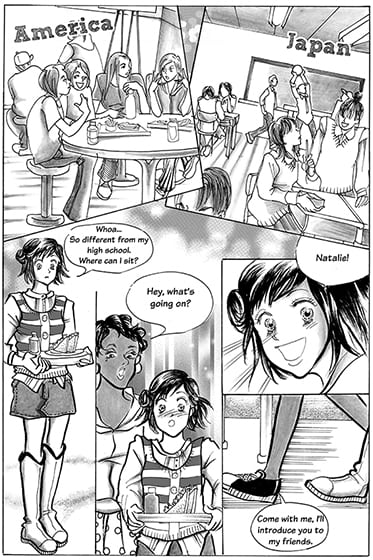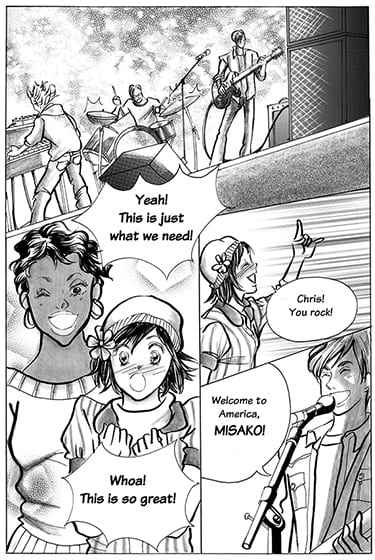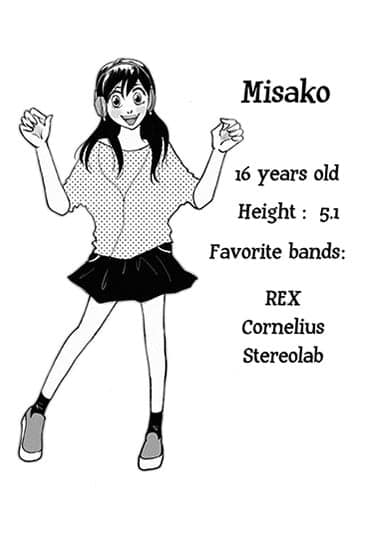 Rock and Roll Love
When Misako comes from Japan to the U.S. as an exchange student, she is overwhelmed by all the cultural differences. But then she befriends Natalie, the daughter of her host family, and quickly becomes acclimated to her American high school.
One night, Natalie takes her to see a rock band, and Misako meets Zack, the lead singer. Suddenly, Misako's world is turned upside down. Zack is gorgeous and talented. His songs move Misako deeply. But Zack is a magnet for groupies and a big flirt to boot. Misako is convinced she doesn't stand a chance. So the two become friends, and Misako tries to ignore her feelings. But then Zack starts to give her mixed signals. Should Misako risk their friendship to tell him how she feels?
This new story by Misako Rocks! has all the irresistible drama and humor of first love.
---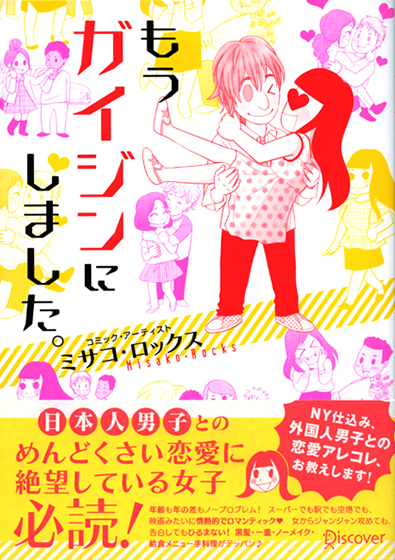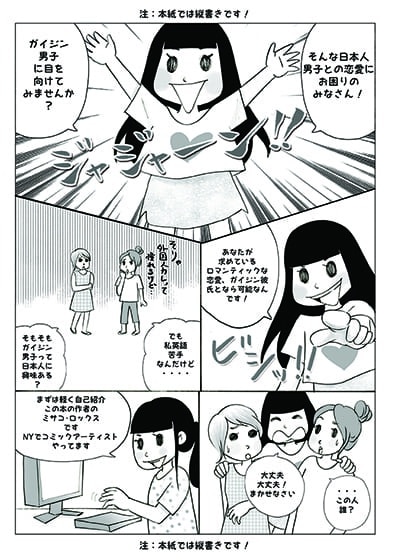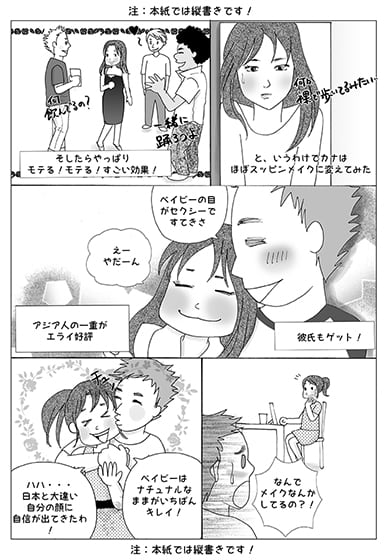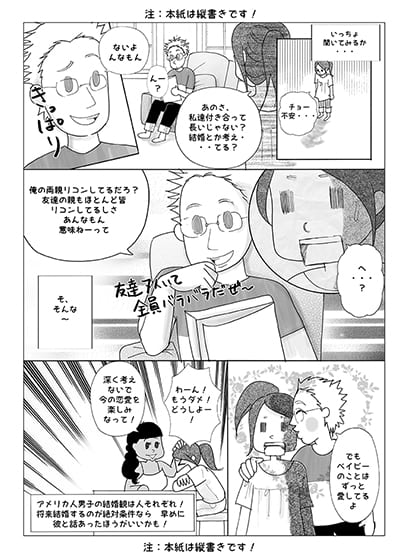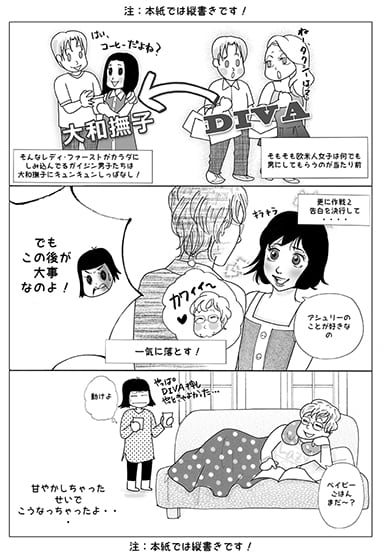 もうガイジンにしました。
(Mo Gaijini Shimashita)
日本人男子とのめんどくさい恋愛に絶望している女子必読!
年齢も年の差もノープロブレム! スーパーでも駅でも空港でも、映画みたいに情熱的でロマンティック 女からジャンジャン攻めても、告白してもひるまない! 黒髪・一重・ノーメイク・給食メニュー手料理がテッパン♪ NY仕込み、外国人男子との恋愛アレコレ、お教えします!
ニューヨーク在住、コミック・アーティストとして活躍する著者が送る、 ガイジン男子と恋愛するコツがわかる痛快コミックエッセイ。
日本男子と異なり、いつでもどこでもロマンティックでサプライズ好きなガイジン男子。 女性として最高にハッピーになれること間違いなし! とはいえ、ガイジン男子たちが好む女性像を知っておかなければ恋愛には発展しません。 ガイジン男子へのアプローチのコツ、彼らの結婚観やイベントの過ごし方、常識、気をつけておきたい落とし穴を徹底紹介。 日本在住のガイジン男子、旅行中に出会うガイジン男子、留学・出張中に出会うガイジン男子など、 全てに使える恋愛テク、ぜひお試しあれ! !
---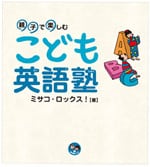 Kodomo Eigojuko
英​​語で日本を紹介しよう! マンガで楽しく学ぶ、異文化コミュニケーションのための一冊。ひな祭り、お花見、七夕、お盆、お月見、七五三、年越し、お正月 など、春夏秋冬の日本の行事を英語と日本語で解説。NYで活躍中のコミック・アーティスト・Misako Rocks!氏による日本進出第一号作。 ──小学校5年生の女の子・メイの家のお隣に、同い年の女の子・ケイティ一家がアメリカから引っ越してきた! メイは、日本文化をケイティに説明しようとして、悪戦苦闘……。─
---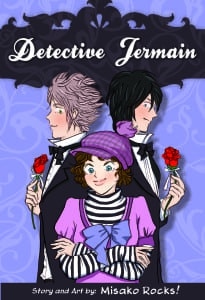 ​Detective Jermain
Volume 1
Jermain, the sixteen-year-old daughter of famous detective parents, can't stop playing detective herself and nosing into other people's business. When she realizes that some of the students and teachers at school are acting very strange, she has to solve the mystery! Jermaine's friends Andy, a shy but cute computer geek, and Travis, a popular heart breaker, are her partners in detection—and they both have feelings for her. Between the dangers at school and this unexpected love triangle, what will Jermain do?!
---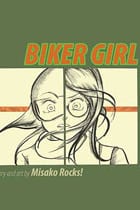 Biker Girl
Aki is a bookish teen who finds a magic bike while cleaning out her grandfather's garage. After she questions him, her grandfather tells her the story of how her beloved cousin Toru was killed by a rogue biker gang. Incredibly, Aki's special connection to the bike transforms her into Biker Girl, a sassy heroine with expert biker skills. And so she sets out to avenge her cousin's death with the help of Kai, a childhood friend who may be turning into a boyfriend. . . . Meet Aki, Biker Girl, and the rest of the characters!