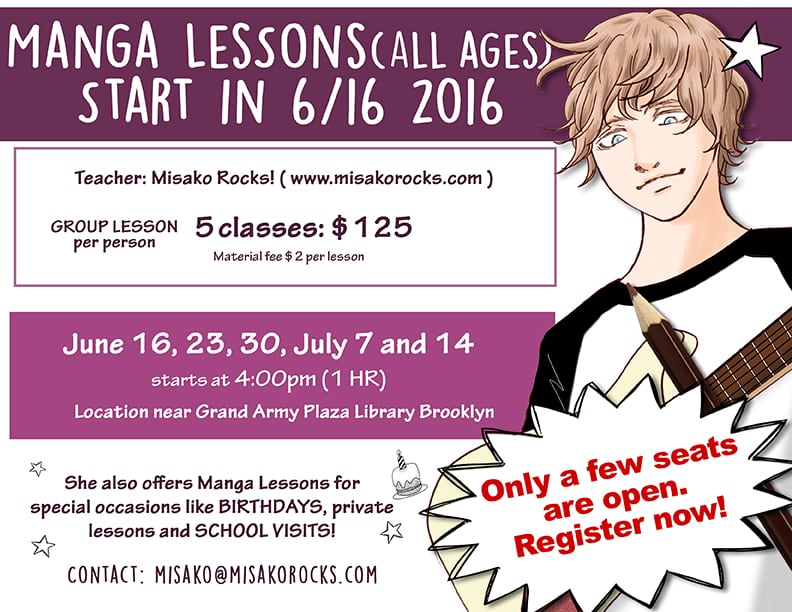 Last min call everybody!
Register now! Thursday manga lessons will start on 6/16(thurs).
June 16, 23, 30, July 7 and 14th
Time: 4pm – 5pm
Price: $125 for 4 days. Material fee is $2 per lesson
Place: Near grand army plaza library Brooklyn NY
The goal is that you create your character profiles in the end. So you will be ready to make short stories in the next course!
Any questions? Feel free to email me at misako@misakorocks.com