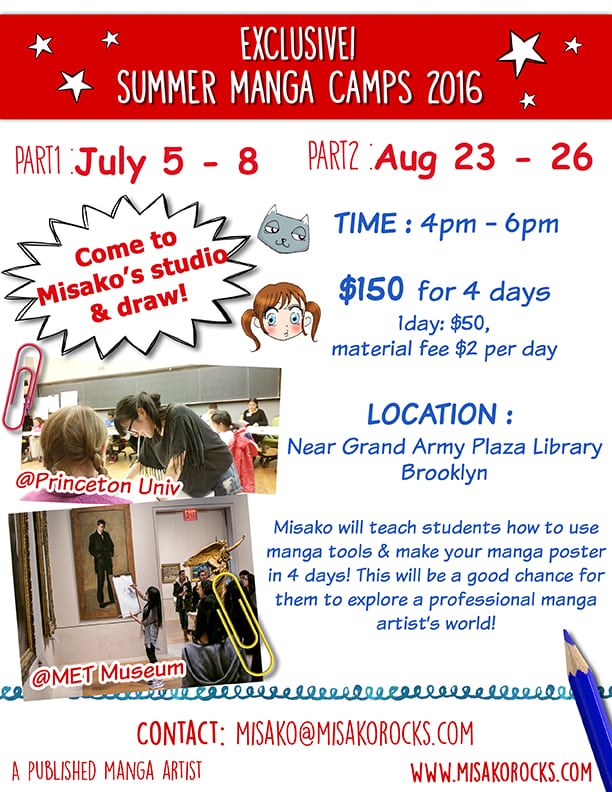 Very Special Manga Summer Camp!
If students are interested in, I'll bring them to my studio on last two dates of the camps( July 7 & 8 and Aug 25 & 26) to share with my manga equipment! We will finish creating a manga poster at my studio. I will show how to use photoshop a little bit too.
These will be very special and creative summer camps! Two more seats are available in July.
Feel free to contact me at misako@misakorocks.com