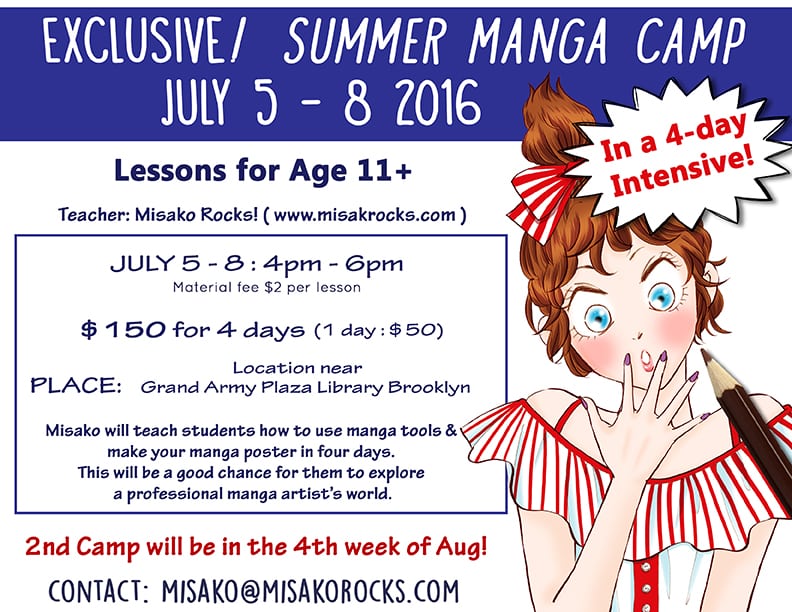 This is one and only manga summer camp for teens! I am going to share my manga materials with you. So you will learn how to use those and learn to draw your own manga poster in 4 days!
JULY 5 – 8: 4 – 6pm
$150 for 4 days($50 for 1 day)
Place: Location near Grand Army Plaza Library Brooklyn
This will be an intense and creative summer camp. If you are interested in, please feel e-mail me and register at misako@misakorocks.com
I will run second camp in the 4th week of August!
If too many students apply, I will open another camp.